Which accounting software should I use for my startup?
It can be difficult to know what to do here, especially when timescales may be tight and the purse strings may be stretched. But all is not as it may seem....
Here are some of the most common misconceptions about ERP and accounting software for startups.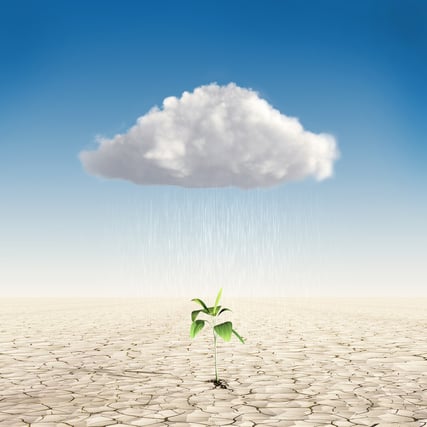 1. You should start small

There is a belief that because you are a small business starting out, that it would be better to purchase software to solve today's problems and to "get you by". What often happens in this situation is that small businesses purchase "small business" accounting software to manage the basics, but all other processes and procedures are carried out using Excel or are just done manually. As they scale up, they find that they have built their processes around largely manual based systems and it becomes a much bigger job to re-engineer their processes and systems further down the line.
Of course, you don't want to use a sledgehammer to crack a nut either, but there is a huge amount to be said for "starting as you mean to go on". Get the right systems in place from Day 1 (not necessarily with all the bells and whistles) but enough functionality to allow you to operate efficiently from the outset, with the option to scale up as your business grows. This is particularly important for start-ups with ambitious plans to grow fast and to scale rapidly.
2. You can manage easily with spreadsheets for reporting while you are small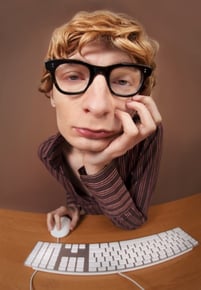 To a point this may be true, but it is really not ideal. As your business takes off and begins to grow, the last thing you will want to be doing is pulling together reports and doing analysis on spreadsheets. In the early days of growing a business, it is often a case of "all hands on deck" and these important hands certainly don't want to be entering data into spreadsheets.
Look at what information you need on a daily, weekly and monthly basis. Being able to view instantaneously how your business is performing without this extra headache means that you can react quickly to correct your course of action if you find yourself veering off course. A week is a long time for a start-up to suddenly realise they had been swerving off in the wrong direction.
3. Accounting Software is just for balancing the books

Yes that may have been the case in times gone by. Debits and Credits and all that. Today, though "accounting software" has completely evolved to become your most valuable asset, the tool that helps you to run your entire business (no matter how small that may be). Efficiencies are paramount, particularly at the early stages and getting into the habit of using your tools to help you increase your revenue, keep costs to a minimum and get the most from your business is vital.
4. Enterprise ERP solutions are only for big global companies

ERP stands for Enterprise Resource Planning. Most large organisations would have an ERP software system in place to manage the whole business. Again, things have changed. ERP systems today can be very flexible and very well suited to the smaller dynamic business just the same as the larger enterprises. ERP generally encompasses far more than just accounts for example CRM (sales, marketing, customer service), warehouse management, order processing, e-commerce, manufacturing etc. So, depending on the industry you are in, there is often a suite of modules designed to fit your style of business.
5. Cloud solutions are too expensive

This really depends on how you view your investment. An investment is needed either way and cloud providers typically offer annual or monthly subscriptions, which is an attractive proposition for small businesses starting out. However, a critical assessment of the costs involved must factor the following in:
you don't need to worry about a dedicated server investment, back-ups or security
you can access your data anytime, anywhere with just a web browser. Again, think of the mobility, accessibility and productivity that can be gained from this
If you go cloud, you should be looking for one integrated solution, so maximum efficiencies can be gained
check also to see what's included in your subscription. Often your database is covered in the subscription, so no additional database licenses needed
So, before you grab your calculator to work out the monthly/annual costs, you should really weigh this up against the gains that you will make by having an integrated cloud based solution in place from day one.
Read about how this startup doubled in size each year since implementing NetSuite, a cloud based ERP solution.