Everything you need to know about ERP Business Management Software
The IT industry is renowned for its buzz words and acronyms. Sometimes the very mention of a three letter word can cause eyes to glaze over. ERP is one of those three letter words that can be both overwhelming and confusing.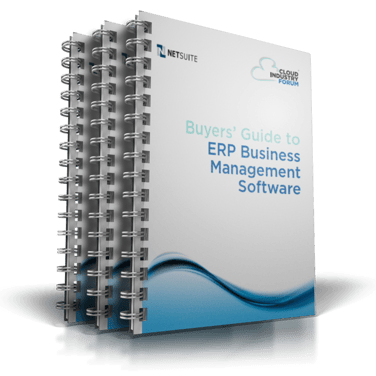 ERP stands for Enterprise Resource Planning and again when you start talking about it, it can lead to countless interpretations, explanations and theories.
Thankfully, this new Buyer's Guide from the Cloud Industry Forum cuts through the jargon often associated with ERP software to tell you everything you need to know (or have ever felt you should know) about ERP business management software, including:
What Enterprise Resource Planning actually means

and the different parts of your business it can be used to manage
Real-life benefits that a business management suite can provide to your business

Considerations you need to make

when evaluating different systems in the future

Cloud v on-premise

- the traits of both and the impact each will have on your business from an operational and cost perspective


The purpose of this buyer's guide is to explore the value Enterprise Resource Planning can bring to your business, look at how Cloud ERP solutions now open the door for businesses of all sizes to benefit, and highlight some of the considerations you will need to make before implementing a system successfully in your business.