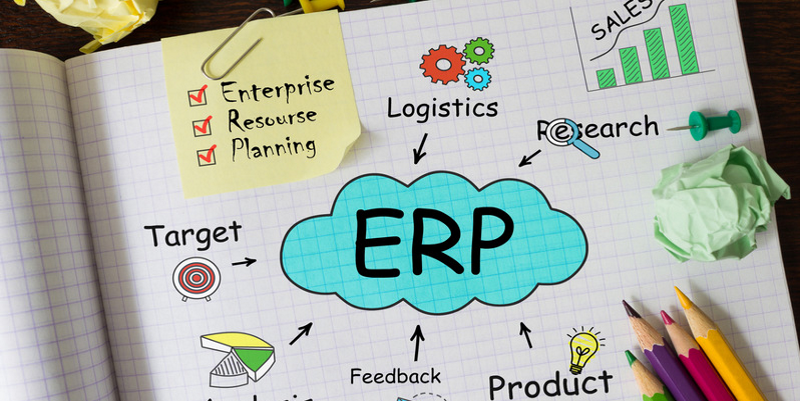 There are multiple benefits associated with implementing an Enterprise Resource Planning (ERP) system and integrating multiple business functions, such as increased productivity and efficiency. However, in order to be able to reap these benefits, it is essential to make sure you're not just choosing the best system for your individual requirements, but you're also opting for the right solution provider too.
Characteristics of a reliable NetSuite Solution Provider
A popular choice amongst businesses looking for ERP solutions is NetSuite ERP and this powerful, flexible and insightful ERP system is 100% cloud-based. NetSuite solutions allow you to manage all aspects of your business in a single system and you can streamline complex processes across all departments. Finding the right NetSuite partner is key to getting the most out of your new ERP system. So, always take into consideration the following when you're choosing a NetSuite Solution Provider to successfully implement your chosen system:
Industry knowledge
It is important to find a NetSuite Solution Provider with knowledge not only about the ERP products they provide, but also your industry. This puts them in the best possible position to recommend suitable solutions for your unique requirements. When a NetSuite partner has expertise in your industry, you won't have to question whether they really understand what you need in an ERP system to be able to streamline your business processes effectively.
Finding out more about a company's experience and looking at reviews, case studies or press releases will give you a better insight into what sets a NetSuite Solution Provider apart from the competition. Even if you were to have the same software solution implemented, you can have completely different experiences with different companies and it's always important to start as you mean to go on. Your initial thoughts about a company and the customer journey they provide are really important, and a NetSuite partner should genuinely care about the outcome of any ERP project.
Individual requirements
In order to make sure the ERP solution you install is able to meet all of your requirements, whatever these may be, a NetSuite Solution Provider must understand exactly what you need your business software to be able to do. A company should have the ability to get under the skin of your business and understand any challenges you're facing; this will enable them to make the right recommendations to help you reach your long-term ambitions.
You need to be able to trust a NetSuite partner to deliver on their word too and analysing their approach to the pre-sales process is important. Knowing that a company will get things right the first time is essential to the success of your ERP project and it will help to prevent any implications when it comes to implementing your new ERP solution too. When you feel confident in a NetSuite Solution Provider's abilities and you think they are a good fit for your business, you can generally expect to see better results in the long run.
Custom demonstration
A detailed product demonstration is a must. Not only will this help you ensure you're opting for the best ERP system, but it will also reassure you that you're choosing the right NetSuite Solution Provider too. Demos will even allow you to directly compare any different systems you're considering. Therefore, a company should offer you the opportunity to have a thorough demonstration that has been adapted to reflect your specific needs.
Having an in-depth demonstration really is invaluable and in addition to helping you establish whether there is a good fit all around, it will highlight where any potential gaps may lie. The last thing you want when implementing an ERP solution is nasty surprises and a custom demonstration will help to prevent any assumptions. It's always worth enquiring about workshop/scoping exercises as well. The outcome of these exercises will be incredibly useful when you're making any final decisions about your ERP project.
Finding a NetSuite Partner in Ireland
If you're looking for a NetSuite Solution Provider in Ireland that can provide you with the support and guidance you need when implementing an ERP system, be sure to contact our team at OSSM today. We are a leading NetSuite Solution Provider and we will gladly help you bring a new level of intelligence to your business by implementing a suitable ERP solution. We understand the importance of the pre-sales process and we will gladly assist you every step of the way with NetSuite implementation. From the moment you first contact our team, we will put you at ease and we can assure you that we have the skill, knowledge, experience and most importantly, the passion to deliver your ERP project.
Contact Us
Click below to arrange a no-obligation chat about your requirements.
---
Author: Roger Gribbin, Sales Director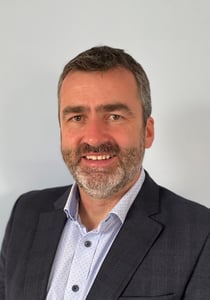 Over the past 25 years Roger has worked in various Technical, Consultative and Project Management roles across a wide range of organisations in various industries throughout Ireland. These roles included assisting customers with their selection projects for ERP, CRM and BI projects, and hands-on implementation across short- and medium-term ERP projects. Roger heads up the Sales Division at OSSM.