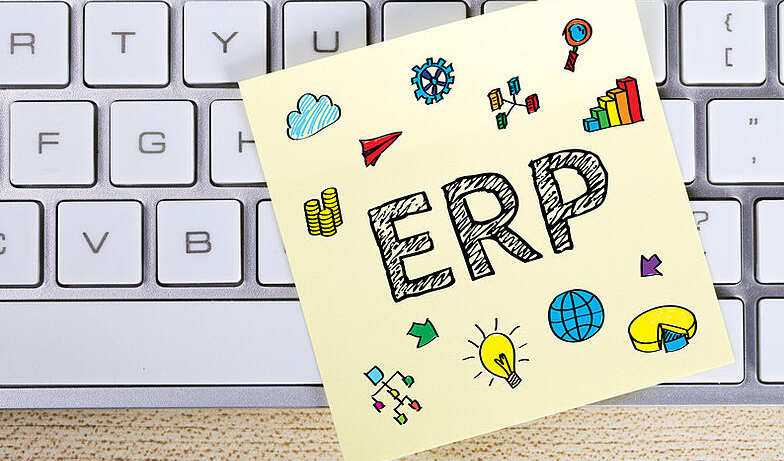 When choosing an ERP solution, you have the option of on-premise systems and cloud systems. Whilst traditionally, on-premise ERP solutions were able to help businesses overcome operational challenges and streamline processes, nowadays cloud-enabled solutions are becoming much more popular to implement, especially amongst technology-driven businesses.
NetSuite is known for delivering a true cloud platform and its 100% cloud-based ERP solutions are used to help businesses operate in a smart and more efficient way. Unlike on-premise software, NetSuite ERP benefits from several unique advantages and when you own or run a rapidly-growing business, cloud-based ERP software is a highly-recommended option. These modern solutions are the preferred choice for businesses across a range of industry sectors and some of the biggest benefits of NetSuite ERP include:
Flexibility
Using a NetSuite ERP solution prevents you from having to shoehorn your business processes into inflexible on-premise software, while instead the cloud software can be moulded to suit your business processes. Cloud computing enables you to quickly and easily adapt to changing business models as your business evolves.
NetSuite systems are both built to last and infinitely adaptable, making them convenient for businesses at all stages of growth, and NetSuite's patented 'phased release' process prevents any issues relating to version updates. With two major upgrades every year, NetSuite ERP solutions will continue to meet businesses' needs.
Scalability
It is really important that ERP solutions have the capability to handle business growth and many on-premise systems disappoint in this regard. The agility and scalability of NetSuite ERP enables you to expand your business into new markets and channels, without the limitations of on-premise systems holding you back. So, launching internationally, for example, is made much more straightforward.
Not only will local tax, language and legislation all be taken care of when you have a NetSuite cloud-based ERP solution, but you will have the insight you need to successfully adapt to a new business environment. Being able to get real-time, consolidated financial, operational and performance reports, as well as analytics, can provide you with the transparency you need to make strategic and informed decisions for future growth.
Customisation
Similar to on-premise systems, cloud ERP solutions are designed to streamline, simplify and manage complex processes across various departments within your business. However, cloud computing makes this even more convenient with faster execution of customisations.
NetSuite cloud ERP provides businesses with the best of both worlds. Not only does it centralise all core business functions, data and analytics, but it also offers codeless customisation as well as extension and integration. The greater control you get with cloud-based solutions enables you to ensure your ERP system is suitable for your individual needs, it can give you an edge over your competitors and help you unlock your true business potential.
Efficiency
The one unified platform that NetSuite ERP provides enables you to run your entire operation from one place. Connecting your whole team with a single cloud-based platform will allow you to see what's going on in different areas of your business anytime and anywhere, and cloud ERP systems can transform the way your whole business operates.
Not only will managing day-to-day processes be made more efficient with this NetSuite solution, but unlike on-premise software, you won't have to be involved with managing the underlying cloud infrastructure. You will be able to continue using your ERP solution with ease and without any of the hassle associated with servers, operating systems, storage and application upgrades. Re-configuring out of the box workflows couldn't be easier.
ROI
Managing costs is often made more complicated by internal system bottlenecks and poor reporting, and NetSuite's integrated cloud ERP solutions can benefit anyone who is struggling in this regard. The ROI on a cloud-based system can be achieved very quickly and the IT cost reductions alone will make a significant difference. Amongst other efficiencies, many businesses find they're able to accelerate financial close times, improve sales productivity and increase inventory turns.
The real value of a cloud-enabled solution soon becomes apparent when you implement a NetSuite system and with no hidden costs to worry about, you can focus on expanding your business strategy and increasing revenue.
Installing a cloud ERP solution
Should you wish to upgrade your current on-premise ERP solution to a cloud-based alternative, be sure to get in touch with us at OSSM. We are a leading NetSuite solutions partner and we can help you integrate a new system that will bring a new level of intelligence to what you do and how. We believe in working closely with our customers, creatively simplifying complex requirements and helping them reap the many NetSuite ERP benefits. Our highly skilled and experienced team can guide you through your NetSuite project, and we will be happy to answer any questions you may have about cloud-based ERP solutions.
The Value of a True Cloud ERP Platform
---
Author: Roger Gribbin, Sales Director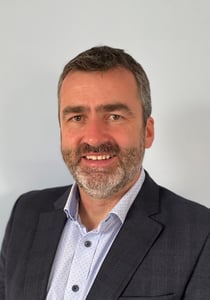 Over the past 25 years Roger has worked in various Technical, Consultative and Project Management roles across a wide range of organisations in various industries throughout Ireland. These roles included assisting customers with their selection projects for ERP, CRM and BI projects, and hands-on implementation across short and medium-term ERP projects. Roger heads up the Sales Division at OSSM.