5 Tips for Converting Leads to Cash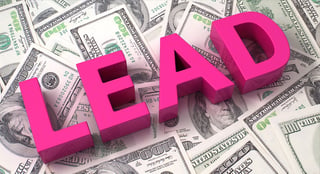 Here are our 5 top tips for converting your leads into cash....
1) Fill your pipeline
If you are looking to convert your leads to cash in an efficient way, then the first thing is to ensure that you are getting sufficient leads in the first place. The process of converting a lead to become a paying customer may take some time (depending on your sales process), so you need to ensure you have sufficient leads in your funnel. It would be worth spending some time doing some investigation as follows:
Review all leads for the past quarter or half year
See how many leads dropped off early on in the cycle (poor quality or poor qualification)
See how many leads moved through the sales process and a) converted to a sale and b) decided not to purchase
Of the leads that converted to sales, break these down by sales person. Likewise for the leads that did not convert. This will help you understand where any potential issues lie. It is also very useful to track the reasons why you won or lost business, so you can avoid the same pitfalls on the next lead/opportunity
Get an understanding of your lead conversion rates so you can then work out how many leads you need to achieve your goals/targets.
Sometimes, we can agonise over finding ways to generate more leads, when often the problem is not the quantity but the quality of the leads that we are getting or the internal processes that are in place to take the lead all the way through to a customer in an organised, consistent and professional manner. Doing some homework can really help you understand exactly where the problems lie.
2) Gather Intelligence
It helps to gather the right information on a lead from the start. A scribble on a post-it note with some details that are then passed across to your sales rep to follow up is probably not the best strategy when it comes to gathering (and storing) intelligence. If you have a system in place, then you should build in the type of questions that you would ideally like to know the answers to, either at the early stages of the enquiry or as the lead progresses through the sales process. For example, you may wish to know the "Lead Source", where they heard about us and perhaps the role of the person who is making the enquiry. Very simple, but very useful information. You don't want to interrogate with lots of probing questions, particulary at the early stages, but getting this type of information early on can help you determine a) what's working from a marketing perspective and b) if you are talking to the "right" person.
How you gather your intelligence is up to you. You will probably have multiple ways that leads can come into your business such as:
phone calls
website forms
emails
Website forms can be highly effective, particulary as you can capture key intelligence questions from the form and even better if the forms with all this intelligence can be automatically uploaded into your systems (eliminating the need to re-key the details).
3) Nurture your leads
What is your process when a lead comes in?
Does everybody deal with leads in a consistent way?
Is there a point where the lead is handed over to the sales team? (assuming there is a marketing department generating the leads)

Going back to the post-it example from earlier, if you manage your leads in an ad-hoc way, then it becomes tricky to get that all important visibility on what's happening with the lead. How many times has a lead "gone astray" or because of a delay in responding, you have "missed the boat".
Leads can be expensive to generate, so when we get a lead, we should be as efficient and professional as we possibly can. Following some consistent steps and nurturing your leads can really help your conversion rates.
Nurturing is all about planning out your touch points, engaging at the right times (through direct contact or email marketing), providing useful information again at the right times (using marketing automation). It's not about blasting out emails or hounding your lead with calls, this kind of approach can be very counter-productive; instead we are talking about understanding what stage of the buyer journey your lead may be at and providing some guidance so that you can build creditibility and trust and when the time is right, you will be there to advance the lead to the next stage.
4) Efficient Quotation Process
If you are following a process, then a lead will move along to become and opportunity, which then should result in a quotation or proposal being submitted. Again, if you are gathering the information at the opportunity stage, then producing the quotation should be simple to do and it should be a matter of converting the opportunity into a quote. A connected-up system can really help you to achieve a smooth flow from A to B to C. Often Sales people get caught up in costly and time-consuming administrative tasks, when in fact they should be focusing on sales. Having a system in place to generate and store your quotations means that if a sales person is on holidays or is out sick, somebody else can pick up the opportunity and progress it. Having this information available on a mobile device is something that really helps cut down on mis-communications and increases sales productivity.
5) All pieces of the puzzle connected up
If you are doing a good job, then referral leads are the best type of leads you can get. You have already got the thumbs up from an existing customer or prospect and they have gone to the trouble of recommending you to another business. Referral business typically results in higher conversion rates than "cold" leads.
Referral business though is really dependent upon the quality of service and the overall experience your customer or prospect has received when dealing with your business.
To give an example, marketing may be on top of their game, generating lots of leads. Leads are nurtured and passed to the Sales Team once they reach a certain stage i.e. require demonstration or visit. The sales person works with the opportunity and converts to a sale. So, all very efficient so far.
Then, problems with stocking and lead times mean that you cannot deliver what you promised, communications start to get a little challenging and the relationship starts to take a turn for the worse. The customer is not happy and this is all before we have even invoiced them.
My point here is that unless all the cogs in the wheel are in tune with each other and if the customer experience is not satisfactory, then you will be less likely to receive referral leads. Delivering a consistent and professional service across the board can make a big difference to how you engage with your customers and potential customers. This can easily be achieved with a unified internal system which includes the ability to apply workflows, alerts and internal messaging. Dis-connected systems really opens up your potential for:
leads slipping through the cracks
delays in responses
bad or mis-communications internally or with leads/customers
outstanding/unpaid invoices due to errors along the way
relationships that have turned sour
bad reputation
Would you like to see how NetSuite (#1 cloud ERP system) manages the Lead to Cash process? Join us for a webinar on Friday 23rd of September @ 10am.
Click below to register
Let us know your thoughts... feel free to post comments