---
Integrated ERP Systems v Siloed Applications?
As fast-growing businesses grow, many often hit a wall where internal processes struggle to keep up with continued demand. The key challenge to supporting that growth is laying the groundwork to scale the business effectively while maintaining customer service and support.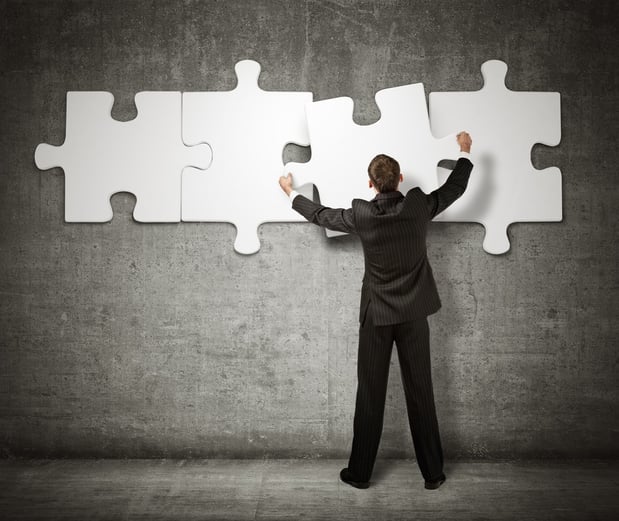 So, an integrated business software platform versus lonely and isolated siloes? Wouldn't it be better to have one uniform ERP system across the entire business?
Starting as you mean to go is great advice but lack of funds and a desire to solve short term issues fast means that many businesses understandably start off on the wrong footing from day one, with a myriad of different internal systems growing as the they grow. And as the business grows, the holes and ineffeciencies become even more apparent - they can start to manifest themselves in poor customer service and operational inefficiencies that can create big holes in the bottom line.
Read our White Paper
This whitepaper covers the types of inefficiencies caused by running disparate systems for different departments and how an integrated software platform that unifies critical business processes helps companies grow more rapidly and profitably.
This paper reviews numerous case studies of companies that switched from disparate erp systems to an integrated software suite and also covers analysis by independent industry expert, Nucleus Research, of customers' ROI from using an integrated software suite.
Why not download a copy - just click on the image below.
---
Check out this interesting video case study - this growing company moved to NetSuite, an integrated ERP solution and this move helped fuel their growth.
---