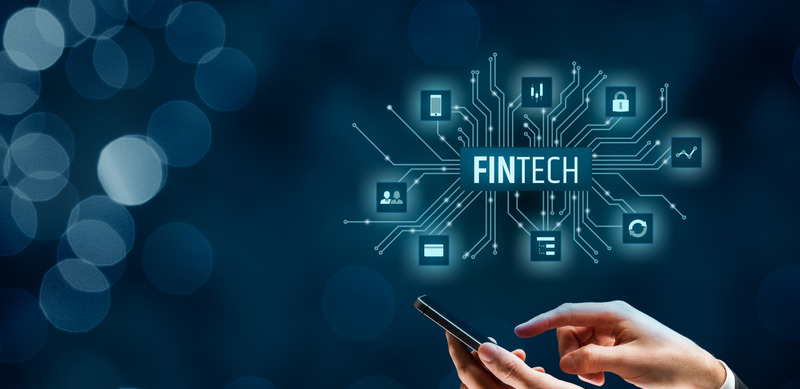 Whilst FinTech companies use innovative products and technologies to make financial services more efficient for their clients, it isn't uncommon for lots of FinTechs to still use legacy software and spreadsheets themselves. The right ERP software can transform the day-to-day operations of any FinTech company and help them to overcome many of the challenges faced across fronts such as profitability, risk management, compliance and even recruitment.
Amongst the many different FinTech ERP solutions available, NetSuite continues to be one of the most popular as 100% cloud-based solutions can revolutionise the way you do business. NetSuite is ideal for FinTechs in need of an ERP system that supports accounting, compliance and financial reporting. Regardless of which NetSuite solution you choose for your FinTech firm, there are several strategic benefits to using an ERP system that can provide you with a solid foundation and enhance operational value.
Improved efficiency of business processes
By using a suitable FinTech ERP solution, you can standardise your back-office processes. NetSuite can automate a number of manual tasks, which will not only improve operational efficiency but also minimise the likelihood of human error.
Removing repetitive and tedious tasks from your business processes can free up resources too. Employees will be able to make better use of their time and focus their efforts on other important aspects of the business when their day-to-day operations are supported by NetSuite software. Increasing efficiency in the back office is undeniably advantageous and redeploying resources can help you to grow your FinTech at a faster rate.
Reduced risks relating to compliance
Like all traditional financial institutions, there are several complex regulations that FinTech companies must comply with. The right FinTech ERP system can streamline the regulatory and compliance process and prevent any worries in relation to financial regulations.
NetSuite is an end-to-end solution that helps to ensure you're audit-ready and always compliant with requirements such as IFRS and GAAP. Implementing a suitable system can alleviate the burden of compliance being a manual process and an ERP solution can support your Governance, Risk and Compliance (GRC) programs. As a FinTech firm, the reporting capabilities of NetSuite solutions will provide complete peace of mind.
Increased visibility through analytics
Seeing your KPI's is made easier when you use NetSuite as it will improve visibility across your organisation. You will be able to access real-time information whenever you need it and stay on top of all business developments.
Without the insight provided by a FinTech ERP solution, you will have to make strategic decisions based on intuition and this can result in mistakes being made. Insights into financial KPIs, business and departmental or geographic performance and profitability can help you make informed decisions, not to mention, you can forecast accurately too. When you have access to real-time analytics on visual dashboards, you will never be left in the dark.
Adaptable to future growth
As NetSuite is 100% cloud-based, it is scalable and able to support your FinTech as you grow. Whenever you meet your business objectives and your future goals change, your FinTech ERP system can seamlessly scale with you.
Another huge plus is that NetSuite upgrades happen dynamically, so as new features or legislative changes are incorporated into the software, you will avail all of these features with no downtime or business disruption. Should you move into new markets, you can be up and running rapidly with NetSuite OneWorld catering for local currency, taxation and legislative requirements too. NetSuite's flexibility and expansion capabilities are unrivalled.
Finding a suitable ERP system for your FinTech business
If you're interested in implementing a FinTech ERP system and you think NetSuite might be the best choice for your business, don't hesitate to contact the OSSM team. As a leading NetSuite Solution Provider, you can rely on us to help you find the right product for your FinTech and we have over two decades of experience working with some of Ireland's biggest and best-known businesses. We are passionate about delivering creative, flexible, and long-lasting cloud solutions, and we pride ourselves on doing things the personal way. Our experts will get to know your requirements and your longer-term ambitions and do all they can to help you implement the most suitable solutions for your FinTech.
For more information on Delivering Business Transformation in the FinTech industry, download our informative guide.
If you have any questions on any of the above, please get in touch and we'll arrange a call-back.
---
Author: Roger Gribbin, Sales Director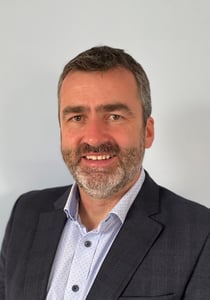 Over the past 25 years Roger has worked in various Technical, Consultative and Project Management roles across a wide range of organisations in various industries throughout Ireland. These roles included assisting customers with their selection projects for ERP, CRM and BI projects, and hands-on implementation across short- and medium-term ERP projects. Roger heads up the Sales Division at OSSM.