Cloud ERP
Not so long ago, ERP software upgrades were a huge deal that had to be carefully planned, orchestrated and budgeted for. The result was a big project that usually took place every 3-5 years. This was perfectly acceptable to upgrade only when required to do so.

It was a big deal after all, often requiring an upheaval of other internal systems and hardware/networking infrastructure. It was a bit like going to the dentist – unpleasant but necessary.
Today, however everything moves so fast. To wait 3-5 years for an upgrade could mean your business losing out on innovations and technologies that could help you drive your business forward.
According to Forrester "approximately half of ERP customers are on releases that are two versions behind the current release, which may be four years or more". In today's fast moving environment, this may as well be the Stone Age.
Technology has transformed the broader world of business software and consumer applications. Workers now interact through mobile devices and social media and it's all about staying connected with colleagues, customers and suppliers across the world. However, it is quite apparent that many ERP systems have remained "stuck" in the dark-ages.
It's no wonder, according to a survey published in CIO magazine some time ago, that only 4% of IT leaders believe their ERP systems create competitive advantage. The competitive advantage vanished a long time ago.
The business environment is changing faster than ever before. Is your ERP keeping pace?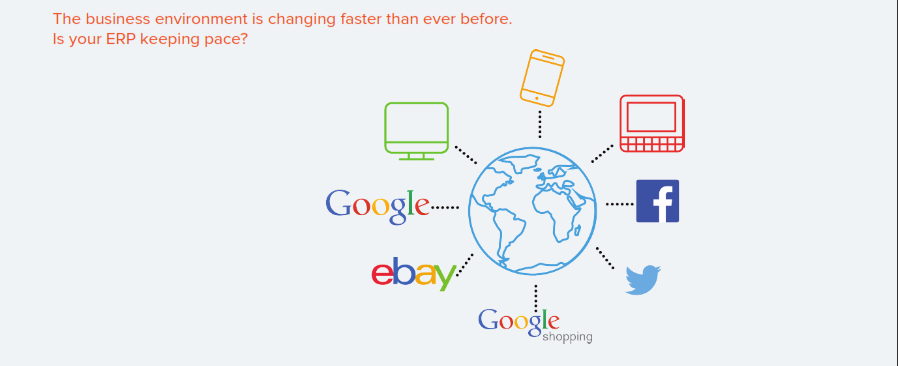 When it comes to investing in your I.T. systems, Cloud ERP is definitely on the shopping list for most companies. Cloud helps businesses to overcome the constraints associated with "traditional" ERP software, including this concept of becoming "Version- Locked" and investing year on year in simply maintaining what's there as opposed to investing in Innovation.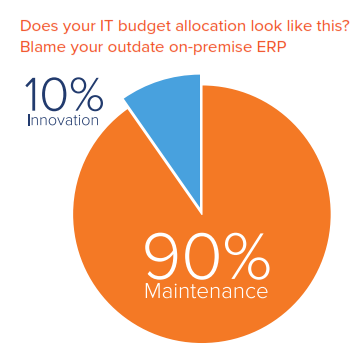 *Gartner
With Cloud, this model gets completely turned on its head as innovation is what dynamic business leaders and IT Managers are looking for.
The impact of remaining in a traditional world can be detrimental to your business. Are your competitors using internal systems and technology to catapult their growth?
For more information on this topic, download NetSuite's White Paper titled
"The 8 ways Outdated ERP Damages Your Business".