Small and Medium Sized businesses taking off in style
But have you ever wondered how some SMB's manage to accelerate so fast in such a short time frame?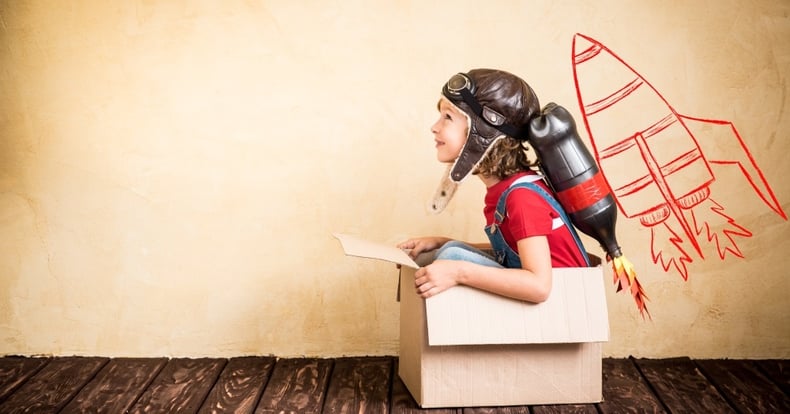 Do they have more hours in their day, more than two hands, huge amounts of cash, magic wands or what is their secret? They make it seem so easy....
Introducing the BIG SMALL - small businesses that have huge ambitions and grow big very quickly and bigger businesses that are more established and at different stages of growth. They have some shared characteristics including acumen, ambition, hard-work, belief, aspiration, inspiration and perspiration. They are risk-takers and growth chasers. How to grow small and medium sized business is not as it used to be.
This e-book explores the challenges and the opportunities that face the BIG SMALL, it delves into their shared characteristics and values as well as the barriers they face as they plan their strategy to "take off". Lastly, it looks at how the digital transformation and the cloud in particular allows the BIG SMALL to flourish.
It also includes links to some interesting pieces of research from Deloitte and Frost & Sullivan.
According to Deloitte "Our research suggests that cloud technology enhances growth and promotes sustainability of start-ups by enabling them to make the most of limited resources".
It is very clear that sustainability is fundamental - nobody dreams of setting up a whirlwind business that starts off well and then runs out of steam, or stock, or resources or funds or gets bogged down with the whole scaling process.
Some food for thought from the Deloitte research article:
"If you are a leader in a rapidly growing business, then the key question from our research is whether you have an operating platform scalable enough to efficiently support an annual doubling in sales"?
or this question is pertinent for mature SMB's...
"If you were starting your business today, how much of the infrastruture you have built, would you build again?".
If you are thinking of starting a new business or if you are already up and running and are wondering how to achieve fast, sustainable growth, then I would recommend reading this e-book.
Start small think big - you can do it too.
Just click below to download your free e-book: