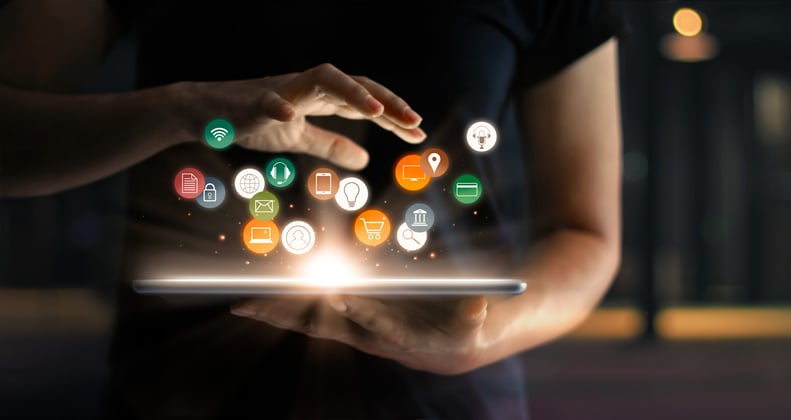 When they first start out, many businesses use a cheap and cheerful accounts package. This package will help them to capture customers and suppliers, raise invoices, chase debtors, see banking transactions and meet their revenue obligations. Whilst small accounts packages can be great to get businesses started, as they grow and transaction volumes increase, complexities start to raise their heads.
What started off as a simple and easy-to-use accounts package can end up making things much more difficult over time. At OSSM, we have seen many situations where small business accounts systems have stayed in situ while the number of external apps and spreadsheets explode. When growing businesses continue to use the same accounts package they had as a start-up, there are several knock-on effects, such as;
Data entry, duplication and verification processes become labour intense

Reporting is more complex and time-consuming

Automating tasks becomes difficult with so many disconnected moving parts

Certain controls begin to loosen up with the addition of more employees

Collaboration becomes much harder

Audit costs creep up due to the disparate systems and silos of data
When is the right time to move from a small accounts package to a full ERP system?
Moving from a small accounts package to an ERP system, such as NetSuite ERP is something all business owners should consider doing if their business is growing fast, even if it's still young. The cost of an ERP implementation can be a concern for some, but this is almost always justified.
In fact, there are three things you can do to check whether a full ERP system would benefit your business at this moment in time;
Count the number of spreadsheets you use to process data internally

Add up the time spent producing reports across various departments

Review your business strategy for the upcoming years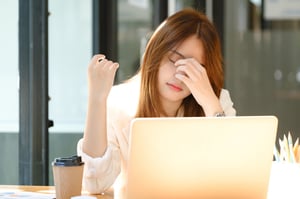 Ultimately, If your employees are spending disproportionate amounts of time doing manual tasks, you should consider reviewing internal systems with the aim of automating as many tasks and processes as possible. Similarly, if your business strategy includes growth plans (local or international) whether via organic growth, mergers or acquisitions, then it would be wise to weigh up the impact of growth on your current systems.
ERP implementation is one of the easiest ways to streamline your operations and prepare your business for future growth. With the right ERP software in place, your systems and teams will be able to cope with the extra workload and you will be able to capitalise on growth opportunities. A highly flexible, powerful and insightful cloud ERP solution can transform the way your business operates by simplifying and managing complex processes across departments.

Implementing a full ERP system
At OSSM, we have implemented NetSuite solutions into businesses of all sizes and we have helped rapidly-growing businesses manage all aspects of their business in a single system. Here's an example of a scenario we encounter regularly:
Company ABC is a small manufacturer with 10 employees based in Ireland. Their products are sourced locally and from the UK, and they supply them to the rest of Ireland.
They have a small business accounts package which is mainly used by the accounts person. All inventory is managed on a surface level and there is a list of items and stock codes within the accounts package; this is used to invoice the products to customers. Stock control, bill of materials, traceability and project costings are all maintained on spreadsheets. The accounts person carries out manual adjustments for goods within the accounts package to keep the stock levels in check and there is no barcoding.
In year two, the company exceeded all growth projections. They decided to create two new subsidiaries, expand their market into Europe and the US, source supplies from other regions and hire another 35 employees during the year. However, bottlenecks have started to appear; they have no central system or real-time analytics, multi-currency transactions take up lots of time and they have no way to manage tax obligations in different jurisdictions, inter-company and consolidations are done on spreadsheets, and on-premise infrastructure is no longer adequate. With no barcode scanning or manufacturing/complex warehousing modules available on the current system, operations are inefficient too.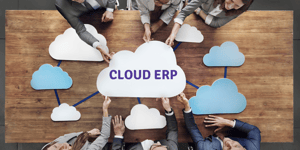 In this scenario, swapping the small business accounts package for a cloud-based central system from which to run the entire business might take a little bit of courage, but the real question to ask is "can you afford not to do it"?
Being able to automate billing processes, see KPIs on a dashboard, get real-time consolidated figures for all subsidiaries, use proper demand and supply plans to calculate what inventory to order and when, and get accurate costings at the touch of a button are just some of the very many benefits that will fall out of the new system.
Want to find out more about NetSuite ERP?
Once you've decided you need to move from a small accounts package to a full ERP system, it's simply a matter of identifying your requirements and selecting the right solution for your business. With payment plans and software leasing arrangements readily available, the impact of upgrading your accounting solution on your cash flow should be manageable, particularly as you can expect to see a rapid return on your investment.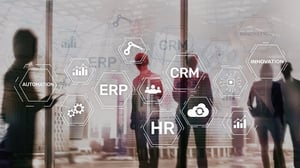 If you'd like to speak to a member of our team about the NetSuite cloud ERP solution in more detail, don't hesitate to contact us at OSSM. We have implemented NetSuite for customers that have started small and evolved their businesses with this 100% cloud-based solution. Unlike "off-the-shelf" small accounts packages, our customers view NetSuite as an ongoing investment in continuous improvement across the business, not just a necessary purchase of software for managing their finances. Being agile and responsive gives our customers a competitive advantage when it comes to growing their markets at home and abroad.
Here at OSSM, we have customers that have been with us a very long time. As a NetSuite ERP partner, we can help you overcome the challenges you're facing and we have the experience, knowledge and skill required to help you find a solution that meets your specific needs. We pride ourselves on doing things the personal way and we collaborate with our customers to implement change within their organisation. We look forward to assisting you.
Book a NetSuite Demo:
Click here to book a short, 30-minute demo of NetSuite, where we will show you the benefits that this solution can bring to your business.
---
Author: Roger Gribbin, Sales Director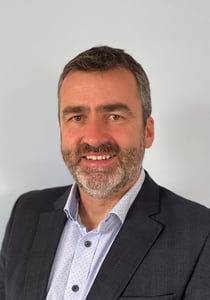 Over the past 25 years Roger has worked in various Technical, Consultative and Project Management roles across a wide range of organisations in various industries throughout Ireland. These roles included assisting customers with their selection projects for ERP, CRM and BI projects, and hands-on implementation across short and medium-term ERP projects. Roger heads up the Sales Division at OSSM.