If you've already been upgraded to NetSuite 2022.1 upgrade as part of the release upgrade process, then you may already have seen some of the new features. If your upgrade hasn't taken place yet, you're in for a treat. Either way, we thought we would save you some time and bring you a snapshot of our favourite feature enhancements.
In this article, we'll be covering:
SuiteAnalytics

Intercompany Accounting

Projects

Warehouse Management

Supply Chain

Manufacturing

1. Analytics
We're big fans of SuiteAnalytics in our business and use it across all departments. It's like having a Pivot Table sitting inside NetSuite, which you can easily play around with to provide the required perspective. If you're not using Analytics, then now might be a good time to get started. It will help you remove any remaining spreadsheets and external pivot tables from your company and will help you centralise your reporting into easy-to-use workbooks.
Here are a couple of the new enhancements:
Dataset Linking

– Prior to 2022.1, development skills would have been required to analyse multiple data sets within a single SuiteAnalytics Workbook. Now, links can be easily dragged and dropped, linking multiple datasets to a single workbook. This new user interface reduces time to analyse performance in areas such budget vs. actual or forecast vs. actual or planned vs. actual comparisons.

NetSuite's Analytics Warehouse – a brilliant addition to NetSuite, the 2022.1 release now brings even more pre-built analytics "out of the box".

6 additional prebuilt dashboards for sales, order management, procurement, inventory, financials and customer growth

3 additional historic snapshots for work orders, inventory and expense reporting for quick and timely analysis

18 more transaction types

Custom fields for entities and items are now available in the NetSuite Suite Analytics Warehouse model.
2. Intercompany Accounting
Companies operating multiple subsidiaries can often spend unnecessary time trawling through transactions to ensure their intercompany transactions are excluded from reports.
NetSuite automates this process within OneWorld, so finance departments can easily link intercompany purchase and sales orders. In 2022.1, the new pair feature ensures that vendor invoices are automatically paired with credit memos and bill credits. This makes it handier for companies to manage their intercompany transactions without necessarily having to create sales and purchase orders.
There are quite a few new useful additions to SuiteProjects, all designed to help Project Managers run their projects efficiently, with all the information they need at their fingertips. We particularly like the addition of a new budget type as well as the Project 360 dashboard.
We'll start with the Advanced Project Budgets Enhancements:
Flexibility for project budget record

– now you can create two types of project budgets- either Baseline or Estimate at Completion (EAC).

Update of the Budget Current v Actual Reports – the reports now include both Baseline and EAC Budgets so you can compare them with each other and with actuals in the Baseline vs. Actual vs. EAC report.

New subtabs on the Budget Tab of the project form – you have visibility of the EAC budget, Baseline budget and Budget History Sub-tabs. The Budget History includes the version history of the project budgets while previously you could only see the latest baseline budget only.

Next is the Project Intercompany Cross Charge Request enhancement:
Now you can cross charge amounts between subsidiaries with the integration period-end process. You can set amounts in a currency that you can then use for Intercompany Cross Charges. The new enhancement also supports SuiteScript and SuiteFlow, which means you can request approvals around the intercompany cross charge process.
Our next pick under Project Enhancements is the new Project 360 dashboard: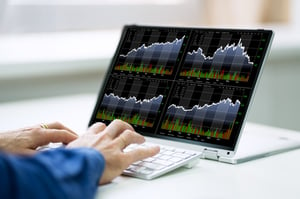 The Project 360 dashboard presents a clear and concise visual display of relevant project data including client data, projects, resources, timelines and financials.
It includes

KPI monitoring on key data

such as actuals v budget, consultant utilization and other more detailed KPI views with clickable actionable links.
And lastly, new flexible invoice presentation templates give you the option to configure the invoice line-item format for each client or project. You can include detailed backing reports on time posted, subcontractor costs etc. The benefit here is that clients will have all the information they need to swiftly process your payments.
4. Warehouse Management
Over the past few years, the NetSuite WMS module has received numerous enhancements to make it a highly functional and efficient solution for distributors and manufacturers alike. The 2022.1 release does not disappoint and includes some nice new additions:
The Zone Pick and Merge feature means warehouse managers can assign pickers to specific zones and then merge them for staging, avoiding redundant work, reducing picker movements and generally increasing flexibility for small and large order volumes, different product sizes and different number of pickers. It gives businesses that may use multiple picking methods another option.

Additional features include searching and printing item labels from any screen, having sight of picking status of orders and waves, paperless wave filtering and the ability to release multiple waves in a single step. And the new tally scan counts items as they are scanned and includes bin putaway, inventory transfer and cycle counting tracking.

The NetSuite Pack Station allows operators easily change weight units e.g. Pounds/KG as well as giving them the ability to check packing instructions before preparing the order. For

"Ship As Is" items

, you can now bulk pack and unpack them. Previously, these items would have had to select "Ship As Is" for each item that needed special treatment. You can also bulk pack and unpack items that are shipped individually.


5. Supply Chain
Anything that makes it easier to manage the ideal order quantity and avoid over or under stocking gets our thumbs up.
Supply Chain Managers can now create custom views of the supply planning workbench, a single page that shows supply and demand orders, which can be saved for future reference. They can change filters (location, preferred supplier etc) and the items included in the workbench. These views can also include the item description, vendor details as well as the safety stock levels.


NetSuite's mobile manufacturing app includes simpler on-screen instructions and can be used to validate quantities for production runs and enable or disable overproduction if there are surplus supplies.


Inventory allocation now enables purchasing departments make better and more informed decisions as they can see the underlying allocation details such as the channel and the customer. Ideal functionality, particularly for businesses using online channels.


Vendor scoring help buyers see the predicted days early or late for a specific shipment including a confidence score. This helps provide visibility of accurate delivery lead times as well as providing buyers with useful data for supplier negotiations.
6. Manufacturing



In addition to the many new features above that will help manufacturing companies run smarter and more efficient businesses, some additional enhancements below will help organisations keep an even closer eye on their inventory.
NetSuite Quality Management

– the last thing manufacturers want is to waste components or materials. With NetSuite's Quality Management, organisations can carry out non-scheduled inspections which may be on an ad-hoc, timed or repeat basis. Inspections may be triggered for various reasons such as if an item has been repaired following the first inspection or if the cause of the fail was marginal the first time around.



Tracked Lots Report

– this is a nice report which brings together all tracked lots, both forward and backward tracing. The report is flexible with configurable parameters.



FEFO Report

– First Expired First Out fulfilment is designed to shift wasted inventory before it loses some or all of its value. In 2022.1, what was a two-step process has been turned into one as FEFO can be used as at fulfilment instead of just at the commitment of inventory to orders stage.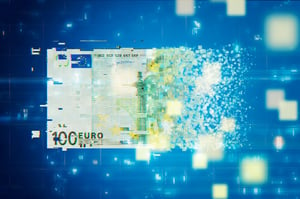 We also really like the Electronic Banking enhancements including the addition of Entity Banks which now supports Primary and Secondary vendor banks, the changes to the locked posting period and the Bulk Updating of Batch Payments.
As NetSuite's R&D budget is pumped into its one single platform solution, it means users can see real, tangible benefits with each new upgrade.
We look forward to bringing you the 2022.2 new features later this year.
If you have any questions on any of the above, please get in touch and we'll arrange a call-back.
---
Author: Roger Gribbin, Sales Director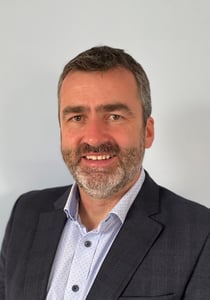 Over the past 25 years Roger has worked in various Technical, Consultative and Project Management roles across a wide range of organisations in various industries throughout Ireland. These roles included assisting customers with their selection projects for ERP, CRM and BI projects, and hands-on implementation across short- and medium-term ERP projects. Roger heads up the Sales Division at OSSM.