Cloud ERP - information where and when you need it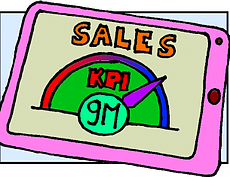 I run a business. I like to keep a close eye on what's happening across each area of my business. I am in and out of the office all the time and for me, being able to log into NetSuite and access my KPI's, customer profitablity, recent sales orders, support case status means that I am always up to date.
I can see everything I need right there on my iPhone screen. I have all I need to enable me make faster decisions. I don't have to wait until I get updates on progress at the end of the month, I can take action immediately if required.
The NetSuite App is also perfect for sales individuals who need to see the whole picture before they meet a customer or prospect. They need to know more than the name and address and this is where NetSuite is really valuable. Being able to see how much the customer owes you, whether their account is on hold, which price list they are on, when a particuular item will be available in stock, is all very useful information to have at hand.
If you are thinking of going mobile, then I would suggest the following:
1. Firstly, you need to know what you need to know. What are the Key Performance Indicators that you would like to see?
2. Configure dashboards/KPI's in NetSuite to present this information to you. You can easily customise dashboards if required.
3. Download the App

That's it - now you can take out some of the headaches of trying to gather the information from every department. All you need is right there in the palm of your hand.
Get in touch if you would like to find out more about NetSuite for iPhone.