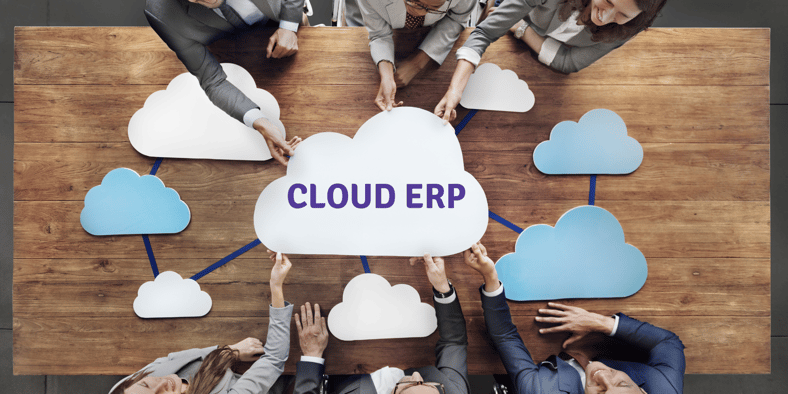 Is A NetSuite Partner The Right Choice For Your Cloud ERP?
Whether it's for an expanding business that needs a more comprehensive solution to ensure controlled growth, or an established business looking for a new solution while being conscious of making the best decisions, selecting the best software and setup for your business is a long-term commitment.
Having made the decision to change ERP system, it's important that your selection is flexible enough to handle whatever the coming decade brings. When you make the right decision the software you use becomes a fundamental and essential part of your business, whereas the wrong solution becomes something you have to work around.
However, the first question should be…
Is NetSuite right for you?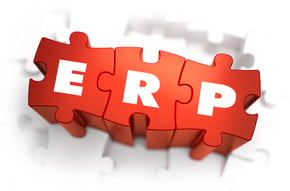 There are good reasons why NetSuite is ranked as a Leader amongst cloud business solutions by Gartner in 2021. Gartner recognised the 'completeness of vision and ability to execute' that NetSuite provides. At a time when established software companies are converting their offerings to being cloud based, and newer offerings are being built for the cloud from the ground up, NetSuite offers unparalleled levels of adaptability and business intelligence.
As part of Gartner's definition of a Leader they say, '"Leaders demonstrate a market-defining vision of how core financial management systems and processes can be supported and improved by moving them to the cloud. In this market, Leaders show a consistent ability to secure deals with enterprises of different sizes and have a good depth of functionality across all areas of core financial management. They have multiple proofs of successful deployments by customers, both in their home region and elsewhere. Their offerings are often used by system integrator partners to support finance transformation initiatives."
However, as with most multi-faceted solutions, being a flexible solution to meet your business requirements is where it really shines.
Why opt for a NetSuite Partner?
An experienced NetSuite Partner will provide a level of business expertise and technical knowledge that will elevate your solution to the next level in terms of efficiency and usefulness. They will ensure you make the most of the many benefits of NetSuite, helping guide you on your initial ERP journey and beyond. Partnering with a local NetSuite Partner means that they should ideally become an extension of your team, enabling you to capitalize on the benefits that NetSuite has to offer, including:
Reducing your IT costs
A cloud-based business management suite enables core business applications to be run with less IT infrastructure and a reduced need for resources than would be needed for a traditional install. A fully integrated NetSuite cloud business management solution also enhances IT efficiency and increases employee productivity.
Maximising adaptability
Using separate solutions for finance, accounting, ERP, CRM. eCommerce etc. can be costly and reduce efficiency switching between systems. Using a single cloud-based platform to manage these and more eliminates the costs of having multiple systems and increases efficiency and usefulness through seamless integration.
Growth Potential
The ability to start small and scale up is what makes NetSuite attractive for fast-growing companies with global ambitions.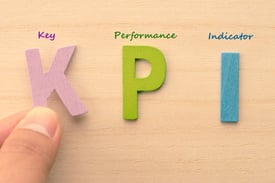 Real-time metrics
Having access to core business data in real-time, anywhere in the world, leads to better decision making. Whether it's finance, marketing or sales, the information they need is easily visible.
A NetSuite Partner with Industry Specific Experience
At OSSM we work with a diverse range of customers across our key vertical markets: Manufacturing, Distribution & Digital Commerce and Services including Field Service Management. Our focus means we have a wealth of industry specific knowledge and experience for companies operating in these sectors.
Our experience with every aspect of NetSuite and its integrated apps means we can implement a solution that provides the maximum amount of value to our customers.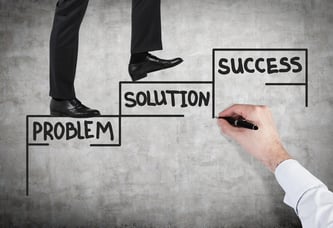 We live by our "right first time motto" and our attention to detail during our workshop/discovery process ensures that we deliver the right solution for our customers. Additionally, we have the NetSuite SuiteSuccess model at our disposal, where many industry-specific dashboards, roles, KPI's are workflows are all set up and ready to go, increasing the time to value for the customer.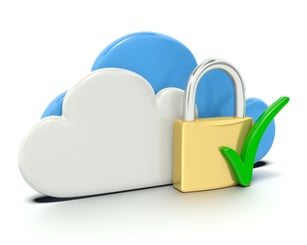 NetSuite's inherent flexibility and ability to be customised, either at end-user level or by our technical team in complex scenarios, makes it the
ERP system of choice
for organisations looking to future proof their investment.
There is a comprehensive range of industry specific apps available too and NetSuite ensures all apps come with SDN (Suite Cloud Developer Network) Partner Badge, guaranteeing the same level of security, data privacy and quality as NetSuite itself.
---
Contact us today to start your journey towards increased efficiency with lower costs or join us at this year's virtual ERP HeadtoHead to learn more about how NetSuite software could help transform your business.
Use Discount Code "Discount2021" to avail of a 20% discount off the event price.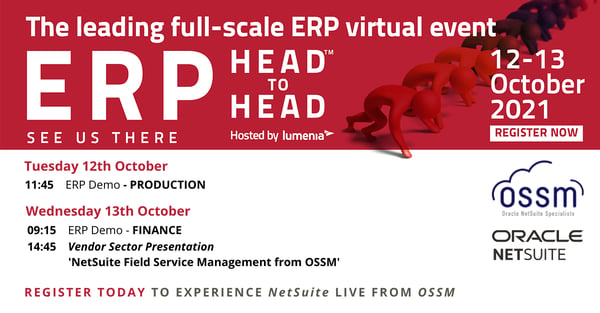 ---
Author: Roger Gribbin, Sales Director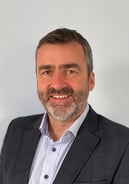 Over the past 25 years Roger has worked in various Technical, Consultative and Project Management roles across a wide range of organisations in various industries throughout Ireland. These roles include assisting customers with their selection projects for ERP, CRM and BI projects, and hands-on implementation across their ERP projects.