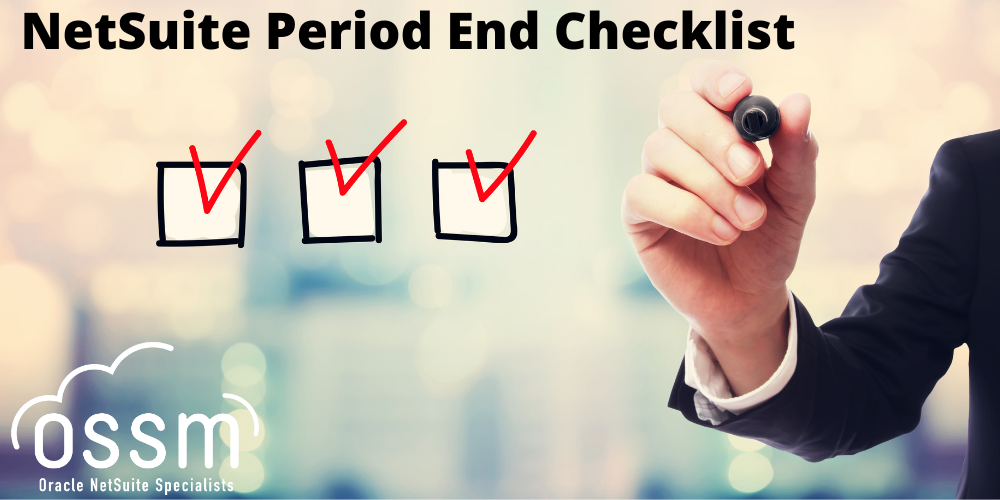 We'll walk you through your NetSuite Period End
As we reach the end of a very strange year, some things haven't changed. Period Ends still need to be done. So, we thought, why not create a simple checklist for users to follow?
But isn't there already a checklist built into NetSuite?
Yes, there certainly is, so that makes our job even easier. We've found that some users may have steered slightly off course when it comes to carrying out their period ends, so this is an opportunity for you to take a quick look at our recommendations on the short video below to make sure you're following the steps in the correct way.
We've also found that new users may need some extra guidance, particularly if they are tasked with doing their first month end on their own. That can be a little bit daunting and so that's where we come in.
What about the Year End?
The great thing about using NetSuite is that the process for completing your Year End is just the same as for the Period End. NetSuite is clever and realises that your last Month End is actually your Year End. So, when you run your Balance Sheet Report for 2021, the P&L for 2020 will already be in the Retained Earnings in your Balance Sheet. So, no need for any separate guidance on running Year Ends.
Period End Checklist
Take a look at this short video to help guide you through the process in NetSuite.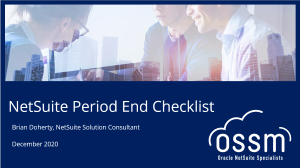 Thanks for watching.
We're looking forward to bringing you our expert advice over the coming weeks, months and years ahead. So, watch this space or better still subscribe so you won't miss out.
The OSSM Marketing Team