NetSuite OneWorld Set Up In A Few Simple Steps
In this article, we'll be showing you how to set the relevant OneWorld settings the system. We've also created a short video to help guide you through some the Set Up features in the GL, Vendors and Customers and on Item Records.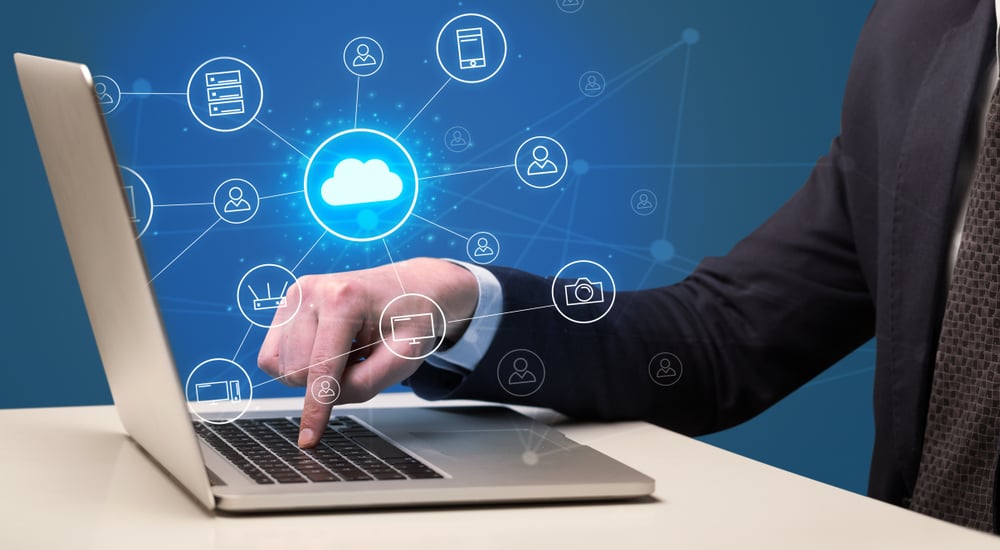 What is OneWorld?
If you're new to NetSuite or haven't yet considered OneWorld for your business, it might be helpful to explain what OneWorld is all about.
OneWorld is NetSuite's extremely powerful module that enables the management of multiple subsidiaries, business units and legal entities in real-time. Multi-lingual, multi-jurisdiction compliance and multi-currency are all standard features of the system. And the really nice bit is that it delivers real-time global business insights and not just at GL level.
In this NetSuite OneWorld Set Up topic, we'll be covering the following:
General Ledger

Vendor and Subsidiary Accounts

Item Records
It's important that the NetSuite OneWorld Set Up is done properly so that there are no issues with Intercompany transactions eliminate on consolidation.
Let's start with the GL Codes:
1. GL Codes
One really amazing feature within NetSuite is that it uses a Single Chart of Accounts, across all subsidiaries, which makes things so much easier from a set up and maintenance perspective. Just one Chart of Accounts to maintain.
Of course, only subsidiaries tagged to a GL code can use that code.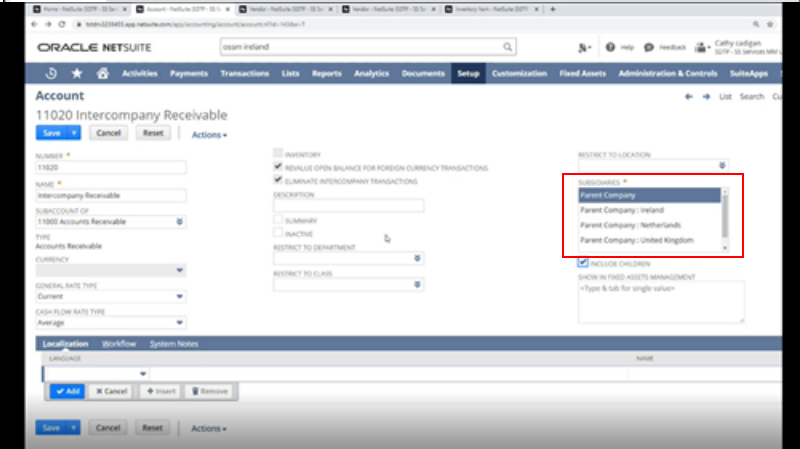 You can select the Parent Co (so all children can use this code) or you can untick the Include Children checkbox and select one or more of the subsidiaries from the drop-down list.
Tick the option to eliminate intercompany transactions. This should be ticked to eliminate transactions between subsidiaries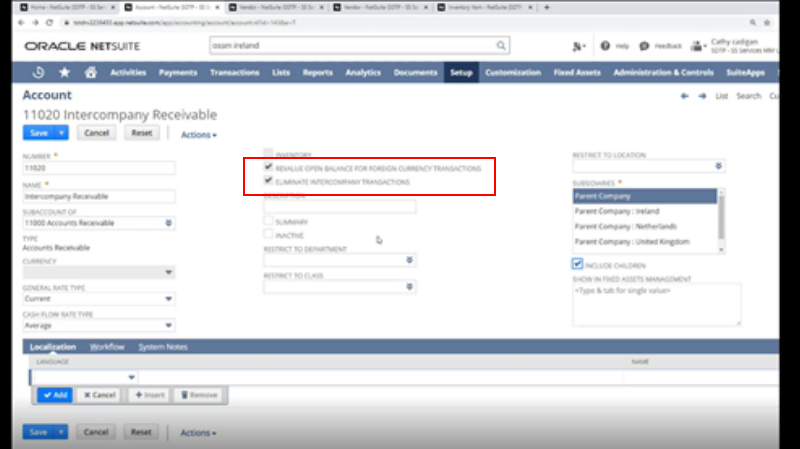 Tick on Revalue Open Balance For Foreign Currency Transactions when the account is used to record transactions in multiple currencies and intercompany transactions between subsidiaries with different base currencies
These accounts will be revalued at period end and for consolidation purposes


2. Vendors and Customers
The permissible subsidiaries are attached to the vendor/customer account.
In the example below, this vendor's primary subsidiary is Ireland but this vendor account can be used in both the Ireland the Netherlands subsidiaries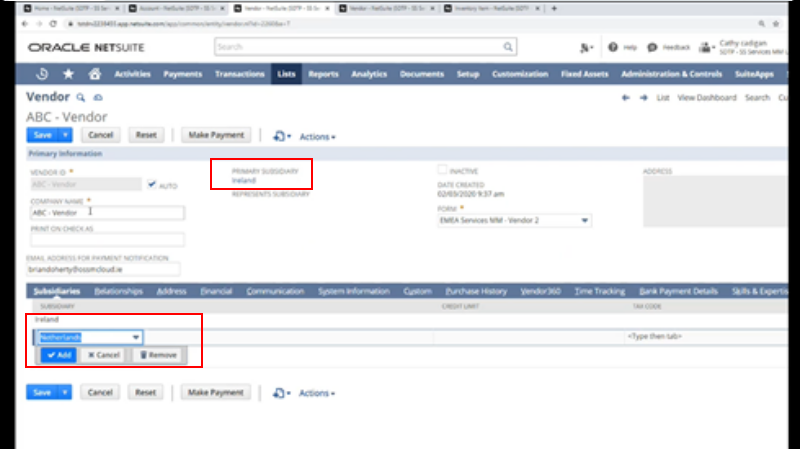 So, if you want to create a Purchase Order, you can do so from either of these subsidiaries
When companies trade with each other, Intercompany vendors and customers are created.
In the example below, this record is within the Netherlands Subsidiary (Primary Subsidiary) but it relates to the Irish Subsidiary (Represents Subsidiary)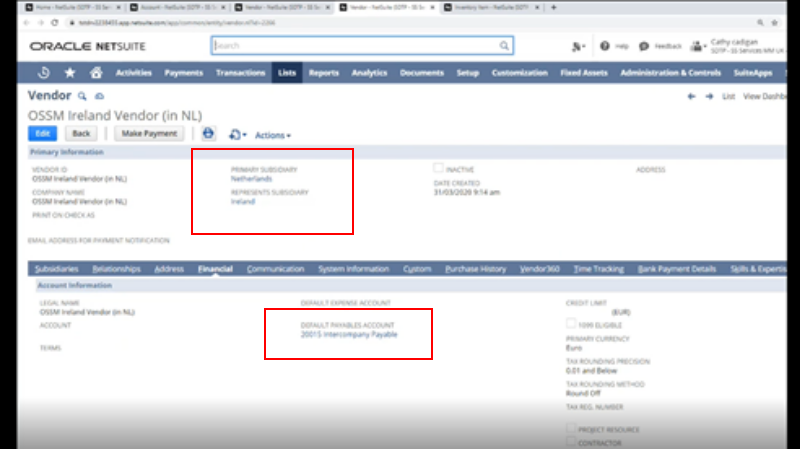 Tip: If we take a look at the Default Payables account field in the above example, it is worth considering entering an Intercompany Payables account here as this will help separate out Intercompany Payables from Trade Payables within the Balance Sheet.

5. Items
On the Item Record, you can choose which subsidiary this item relates to (Parents and Children)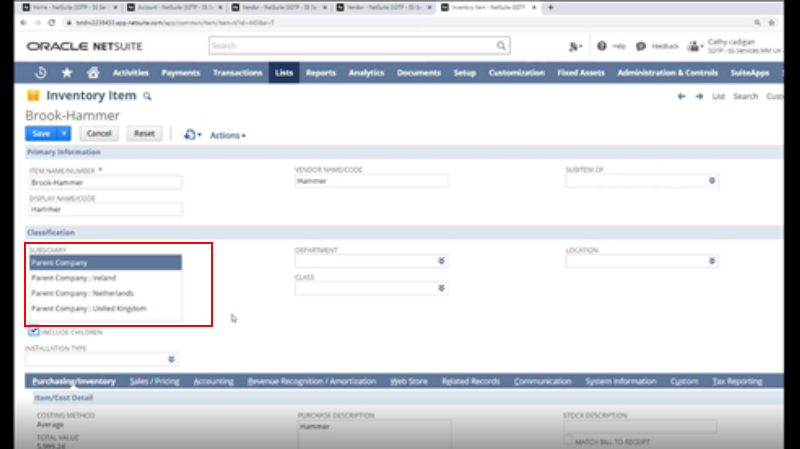 And that's it, done and dusted.

Watch our Step by Step Video here:
---
About the author: Brian Doherty
Brian works in our NetSuite Project Management and Consultancy Teams and brings over twenty four years' experience successfully leading ERP projects across the Distribution and Services sectors.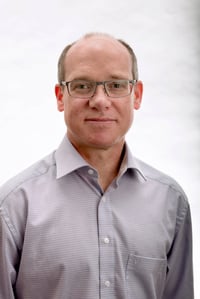 Related Topics:
NetSuite OneWorld Intercompany Transactions