Service based organisations gain from Cloud ERP
Service based organisations have their own specific requirements when it comes to how they operate, report and manage their businesses.
Service organisationsrange from Non-Profit through to Digital Marketing, Professional Services to Government Departments. Companies involved in distribution and manufacturing may also carry out service activities, but in any case they all have one common requirement.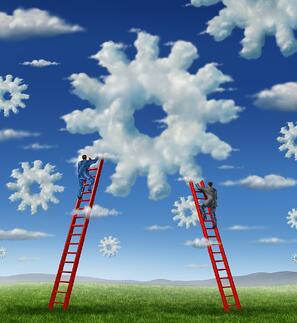 The common desire is to be able to track and analyse performance indicators – how is your organisation performing, not just at overall P&L level but at a much more granular/operational level? Does your current system enable you achieve this with ease?
Financial Key Performance Indicators such as Cash Collection, Speed of Month End Close, Invoicing, Booked Business are all valuable metrics.
Similarly, Project KPI's such as Resource Allocations, Resource Forecasting, Project Profitability help Financial Controllers and Project Managers to get a true picture as to exactly what is happening at project level.
Service companies continue to invest in cloud ERP software because of the low upfront costs and faster time to deployment and highly efficient and flexible functionality. The fact that the software is available anytime/anywhere is a big benefit for service firms with remote employees on the move.
NetSuite commissioned market research firm SL Associates to interview and survey a sample of NetSuite customers in the service sector to see which Key Performance Indicators these companies track as well as the improvements they have realised by implementing a fully integrated business suite.
Download the survey here