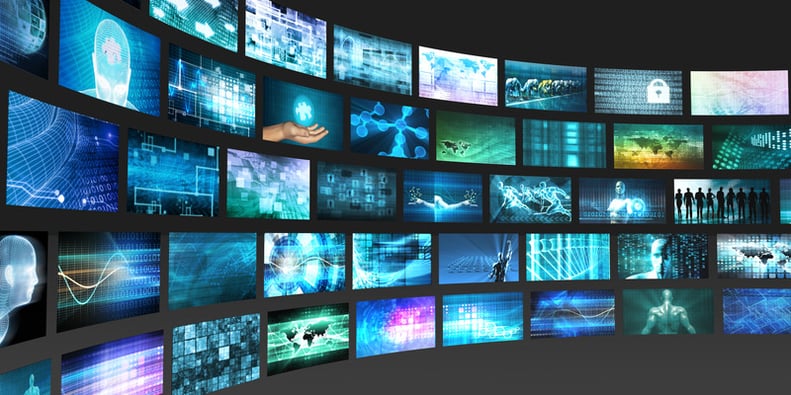 When purchasing technology, some small businesses will be hesitant to invest in advanced solutions. Often, entry-level systems will be more affordable, and they can be suitable to start with, providing a straightforward solution to keep track of operations. However, over time, they can become inconvenient. Not only can basic systems make it harder to operate efficiently, but they can even hold businesses back as they start growing, causing expansion opportunities to be missed.
Although a new cloud-based system is an additional expense to consider, upgrading your basic system to something more comprehensive is undoubtedly beneficial. NetSuite solutions, such as NetSuite ERP or NetSuite Financials, are designed to better manage the financial and operational requirements of businesses of all sizes. They support operations in a smart and efficient way, and they can revolutionise the way you do business.
If you're contemplating whether the investment in a new ERP solution is required for your business, below we have explored some of the most common signs that your current technology is limiting your success and preventing your business from reaching its full potential.
You spend a lot of time looking for data
When you have entry-level technology, there's a high chance that you still rely on spreadsheets, and this can make finding data very difficult. Employees can end up spending hours trying to find the data they need on a day-to-day basis and what should be a simple search can end up being a time-consuming process. Being able to make business decisions in a timely manner relies on you having access to data and the importance of this data can't be underestimated. Updating your system to a smart NetSuite solution will allow you to easily access data that can be used to improve everyday operations.
The data you have is out of date or incorrect
Commonly, businesses will spend so long accumulating data into spreadsheets that by the time they get around to analysing the data, it is no longer up-to-date. Outdated and unreliable data can easily result in you making the wrong decisions, putting the future success of your business at risk. NetSuite solutions provide you with easy access to data that is up-to-date, which will help you to understand your business in real time and you can confidently use this data to make informed decisions. All employees using your technology will have access to the same real-time data too, enabling consistency across the business.
Human error is creating widespread problems
If your basic business software requires you to still use lots of manual processes, there is always a high risk of human error. Inputting data into spreadsheets is both time-consuming and error-prone too, and it increases the likelihood of problems at the end of the month, let alone the end of the financial year. Cloud ERP systems such as NetSuite will enable you to automate several manual processes that are currently resulting in frequent errors. You can instantly eliminate the risk associated with manual data entry and ensure that your data remains reliable. Not to mention, employees will have more time to focus on other, more productive tasks.
You don't have visibility across all locations
It can be easy to keep an eye on all aspects of your supply chain when you run a small business and intricate technology might not be required to do so. However, as your business grows and your supply chain gets more complicated, it's harder to keep track of operations. Not having end-to-end visibility can result in simple oversights and avoidable mistakes, and it will be incredibly difficult to gain valuable business insights. Investing in single platform software solutions such as NetSuite will enables you to have a real-time view of all operations and you will have the visibility you need to manage your entire business. This enhanced transparency across all locations will be invaluable.
You're unable to customise your software
Straightforward technology might seem convenient to use, however, over time, when you require enhanced functionality, it can be very difficult to customise basic software to meet your changing needs. You don't always have the option to integrate new applications into entry-level systems and using multiple solutions that don't speak to one another can be incredibly onfusing. Having flexibility and agility at the heart of your ERP system along with the ability to integrate with a vast range of cloud applications, will enable your software to grow with your business and adapt to your ever-changing needs for the foreseeable future.
Forecasting is time-consuming and complex
In a time of economic uncertainty, forecasting is more important than ever before and if your employees are struggling to make business predictions based on past and present data, your business will suffer. Strategic planning is a key part of business, especially as you head into a new year and without access to accurate data, it will be almost impossible to make decisions for future growth. A comprehensive NetSuite solution will enable you to see where your business is going and what you need to do to reach your goals. You will have the data you need at your fingertips to support forecasting across the business.
Upgrading your technology to NetSuite
If you have outgrown your entry-level technology and you'd like to find out more about NetSuite solutions, our team at OSSM are the best people to contact. Founded back in 2013, we have been working in partnership with companies throughout Ireland and the UK, implementing NetSuite software and helping them to improve efficiencies.
As a dedicated NetSuite solutions partner, we have an in-depth knowledge of how NetSuite can be used throughout an organisation, and we can provide you with the expert advice and guidance you need. Get in touch with us today to find out more about how we can help.
To discuss your technology and business needs, why not get in touch with a member of our team?
Click below to organise a no obligation call.
---
Author: Brian Doherty, Operations Director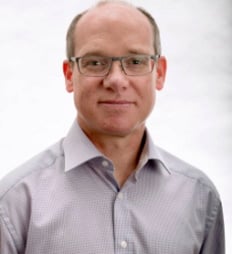 As Operations Director, Brian oversees our NetSuite Project Management and Consultancy Teams and brings over twenty five years' experience successfully leading ERP projects across the Finance, Technology, Distribution and Services sectors.
Brian knows and understands the challenges that businesses face. He brings a wealth of experience and best practices when it comes to implementing the right solutions for our customers.