What's New in NetSuite 202.1 WMS?
New Warehouse Management features unwrapped:
Picking Enhancements and Cart Moves
Inventory Status Change
Scheduled Wave Release
Pick Reversal on Mobile Devices
Tally Scan
Enhanced Label Printing
The Packing Station
The last thing distributors, manufacturers or retailers want is to be faced with a supply chain disruption. Heavily interdependent and with so many global challenges at play, our best advice is to take control of the things you can control.
Maintaining adequate supply in your own warehouse, getting supplies in and out of your warehouse as efficiently and accurately as possible all contribute to a more controlled environment for you to do business and satisfy your customers.
There are some really great new features in the NetSuite 2021.1 Release that can help distributors and manufacturers optimise their warehouses so they can stay on top of their game.
Let's go through them briefly:
1. Cart Moves
For warehouse locations that use bins, NetSuite WMS now has the ability to process cart moves for received items on a mobile device. It gives you a nicer way to track products going into the cart, where it's moving and you also have the option to receive inbound products into a cart. When you transfer items from the cart to a storage location, you can perform a full or partial putaway.
2. Inventory Status Change on Mobile Device
If you're using the Inventory Status feature, you'll be glad to know that you now have the option to change the status from your mobile device. A small but welcome feature.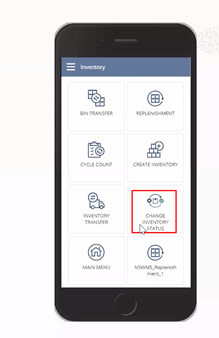 3. Wave Release
You may be familiar with the concept of Waves, where orders are released for picking. The new enhancements include:
For efficient picking, bulk picking is crucial. This is where you may have multiple orders with the same items on these orders. Rather than picking based on orders, your pickers will pick the consolidated quantity of items from their warehouse location e.g. Qty 2000, Item X-1000, Location A0046
Here you can set up a schedule so that before a shift starts for example, the orders are ready to pick. You can specify what sorts or orders you want to include in the wave, filter by location or by day, so that your picking team are ready to go without any delays. You can also schedule and release waves for a single order from a mobile device.
4. New WMS System Rules
For increased flexibility, you can now apply some rules to help with the automation of picking. These rules modify the picking and staging process on a mobile device.
5. Pick Reversal on Mobile Devices
Prior to this release, you could reverse pick tasks from the NetSuite user interface. Now, you can perform this task from your mobile device.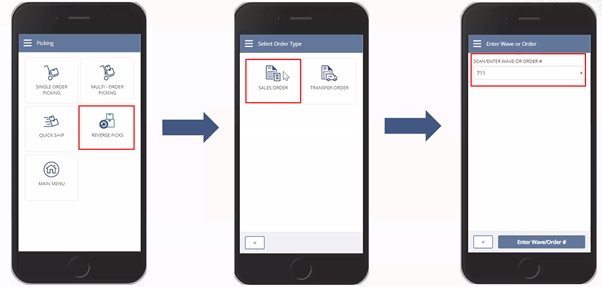 Of course, for orders of kit items, the component will be reversed along with the other components of the kit. This feature will save a lot of time resulting from picking errors.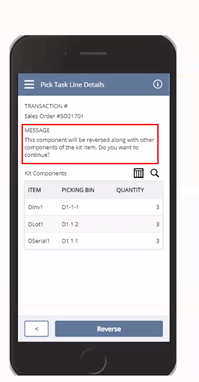 6. Tally Scan
Tally Scan has been designed to help users perform their tasks in less steps. It supports the following NetSuite processes:
Outbound Order Picking
Cart Moves
Work Order Picking
When you scan an item, it increments by 1. Similarly, you can use this feature for scanning lot numbers.
To set it up, you can check the Use Tally Scan box against the Item or you can update multiple existing records through the Import Assistant.
7. Enhanced Label Printing
You can configure Mobile Printing to automatically print labels after you enter the quantity of an item you
are processing. You can set up multiple labels for automatic printing and specify the print sequence or
priority. Automatic printing follows your default mobile printing and print sequence configuration. You can also change the font size on your mobile device.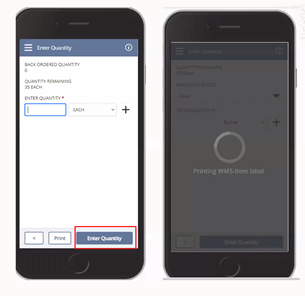 8. The Pack Station Mobile App
The Pack Station is a touchscreen mobile application designed for use on a tablet. It is all about optimising shipping accuracy by introducing scanning during the packing process. It helps increase accountability for who packed what and reduces shipping errors leading to higher customer satisfaction levels.
The Pack Station lets the packer find the orders to ship, verify that the right item is in the right box, print labels and packing lists. Some of the new functionality included in the NetSuite Pack Station includes:
Cartons
You can pack a single order into multiple cartons or multiple orders can go into the one carton (assuming they are going to the same place). It's so easy now to see what's in each carton, making it a simple process to change something if needs be.
Outbound Pallets
You can load your cartons onto a pallet and track EDI data
Verify items using scanning


By scanning each item as it's packed, it is easy to confirm whether staff are packing the right items
Pack partially picked orders
If you have a partially picked order, you can stage it to merge with the rest of the order before shipping.
Pick labels and packing lists
You can easily print customizable carton labels, pallet labels and packing lists.
Scale integration


Remove manual data entry errors by capturing

weights directly from the scale
Staging after packing
An order can be staged after packing in a different area to help control the flow of goods in the shipping process.
Locate Orders


Your warehouse team can quickly find orders by scanning a pick carton, a sales order or by selecting from a list of staged orders
Pack Station functionality is available both as a standalone solution and included in NetSuite's Warehouse Management System (WMS).
So, what do I think?
I'm very excited about these changes to the WMS module and it will definitely improve the WMS experience for our customers. All of these features have been designed to make things genuinely easier and quicker for the operators to do their jobs from mobile devices. Accuracy and accountability are also huge gains for our customers. In summary:
More Efficient Order and Warehouse Management + Less Errors = Happier Customers
---
About the Author:
Naren Sompalli has been working in our OSSM Support Team for the past two years, assisting customers with their day-to-day queries and post "go-live" on their NetSuite projects. With a background in Telecommunications Engineering and a MSc in Supply Chain Management, Naren brings a massive amount of technical and practical experience to his role.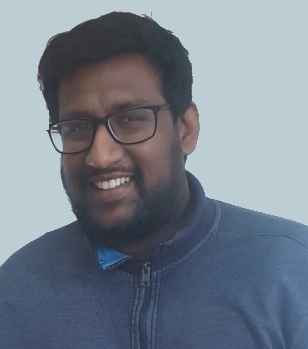 Are you looking to improve your current Warehouse Management System?
Get in touch for a no-obligation chat about your warehouse management requirements